Tungsten Screw-In Weight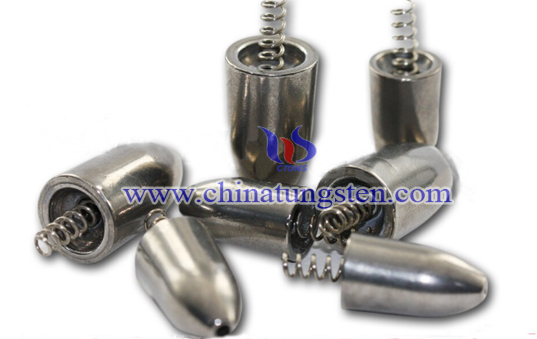 On the bottom of the tungsten screw-in weight is a stainless steel corkscrew device which makes it easy to thread on plastic bait and hold it in place next to the weight, thus eliminating the need to peg the weight which can cause line damage. Nearly all of bullet weights screw-in weights include a plastic insert that is essential to prevent the line from twisting around the corkscrew which can cut the line when applying the bait or at hook set.
All of the anglers who are experienced know the materials difference, they all agree with the view point that hard metal can give you over softer like tungsten. Tungsten with high density will let you feel clearly distinguish between bottom compositions, such as gravel, rock, mud, and wood when you drag a tungsten weight along the bottom, of which the other conventional bullet weight such as lead ,brass ,steel or any other materials made bullet weights can not do. What is more, the smaller diameters of tungsten screw-in weight allow slipping through snags much more easily than lead or brass.
Tungsten screw-in weight are available in natural, watermelon, transparent red, transparent purple and black colors, of which will be useful in attracting fishes.